On March 22nd, 2023 we collaborated with Glen Echo Photoworks on a Cyanotype workshop and had students create their own Cyanotypes while also learning about it's history.
Pro Photo DC & Glen Echo Photoworks Cyanotype Workshop 
On March 22nd, 2023, Pro Photo DC and Glenecho Photoworks collaborated and brought together an amazing cyanotype workshop that had artists and photographers create their own cyanotypes.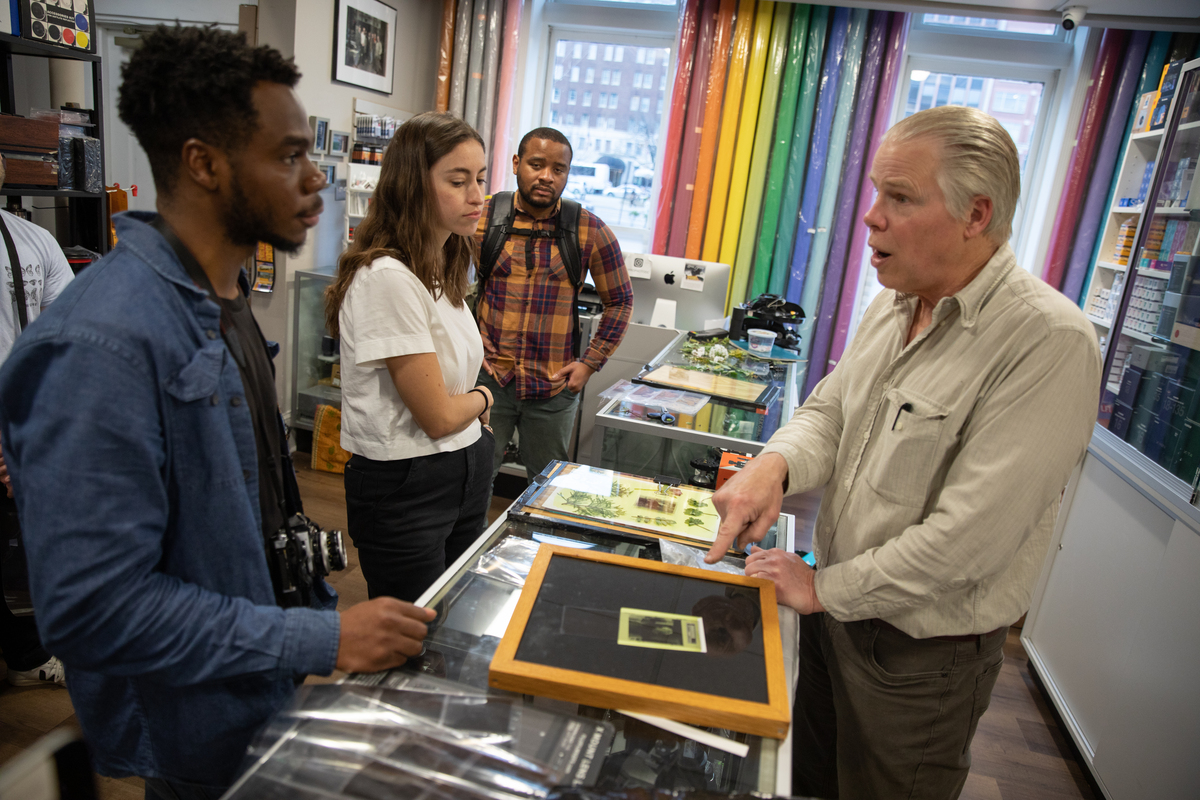 Many of the artists who came have never done cyanotype printing and were very eager and happy to start. Mac Cosgrove from Glenecho instructed the students on how to create some amazing, unique images as well as talking about the long history of cyanotypes.
Some of the participants were able to make multiple prints and got creative by mixing plants and negatives together. Some also made contact sheets through cyanotypes which was a sight to witness.
One of the students mentioned that this was their first time here at Pro Photo and they were very excited about participating in the workshop.
The workshop started with our instructor Mac Cosgrove breaking down exactly what cyanotype was along with other similar medium such as tintypes and the history behind them. He also showed various examples of different cyanotypes and what steps are taken to achieve certain results.
After the breakdown of the history of the different types of printing the workshop moved over to the coating and prepping of the paper for the cyanotypes. Mac Cosgrove broke down the different chemicals needed and the types of paper that would work for the printing.
Then the exciting part of printing began, where students who brought their negatives were able to print them on cyanotypes and other students were able to use plants to form amazing collages. The students were very happy seeing the final results of their work and being able to discover a new medium that they can present their work with.
The prints were then rinsed and hung up to dry and the whole workshop was able to see their fellow artists work and talk about them. Everyone left with unique pieces and expressed wanting to see more workshops like this happen in the future.
Stay tuned and keep an eye on our Instagram (@prophotodc) for announcements about upcoming workshops and events.