Walking along Napoleon Ave. in search of a bathroom, my girlfriend's sister, said "I've never seen anything like this in America." As a lifelong New Orleanian until 2019, I can guarantee you will not see anything else like this anywhere.

As a photojournalist, I covered Carnival and Mardi Gras every year from 2014 to 2019, so when I was coming back, I had to have a camera in hand - Canon 5D Mark IV, 24-70mm, 35mm and a speelight. Also this time, I brought my girlfriend and her sister, two Carnival first timers.

We hit everything Carnival season and Mardi Gras has to offer - parades, block parties, Mardi Gras Indians, home made costumes, flambeaux and more. It's overwhelming in the best way possible. You're around too many people having too much fun.

In my experience, Carnival season and Mardi Gras are the best days to exist anywhere in America. If you've been there, you know what I'm talking about.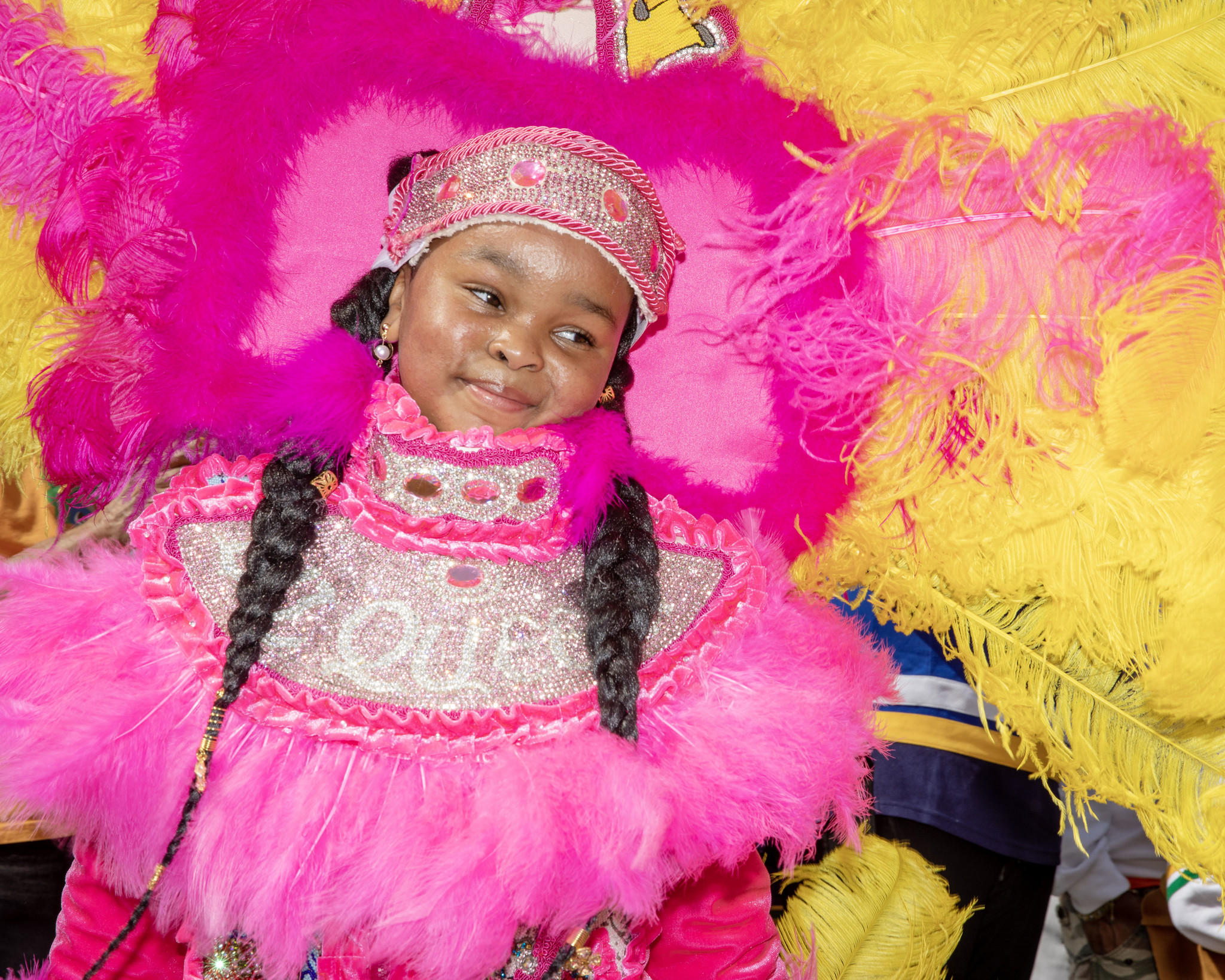 (Lil' Queen, Wild Magnolias Mardi Gras Indians, Mardi Gras Day)
My favorite thing to see on Mardi Gras day is the Mardi Gras Indians - a tradition as old as carnival itself. Black men and women, young and old, debut hand-sewn costumes that pay homage to the Indigenous people who harbored runaway slaves in Maroon communities. Each "tribe" like the Golden Comanches or Wild Magnolias, parade through their neighborhoods, declaring they're the prettiest, that the streets belong to them. The Indians, as they're colloquially known, are the essence of freedom. That day, the streets are theirs and it belongs to them with no permits, no permission.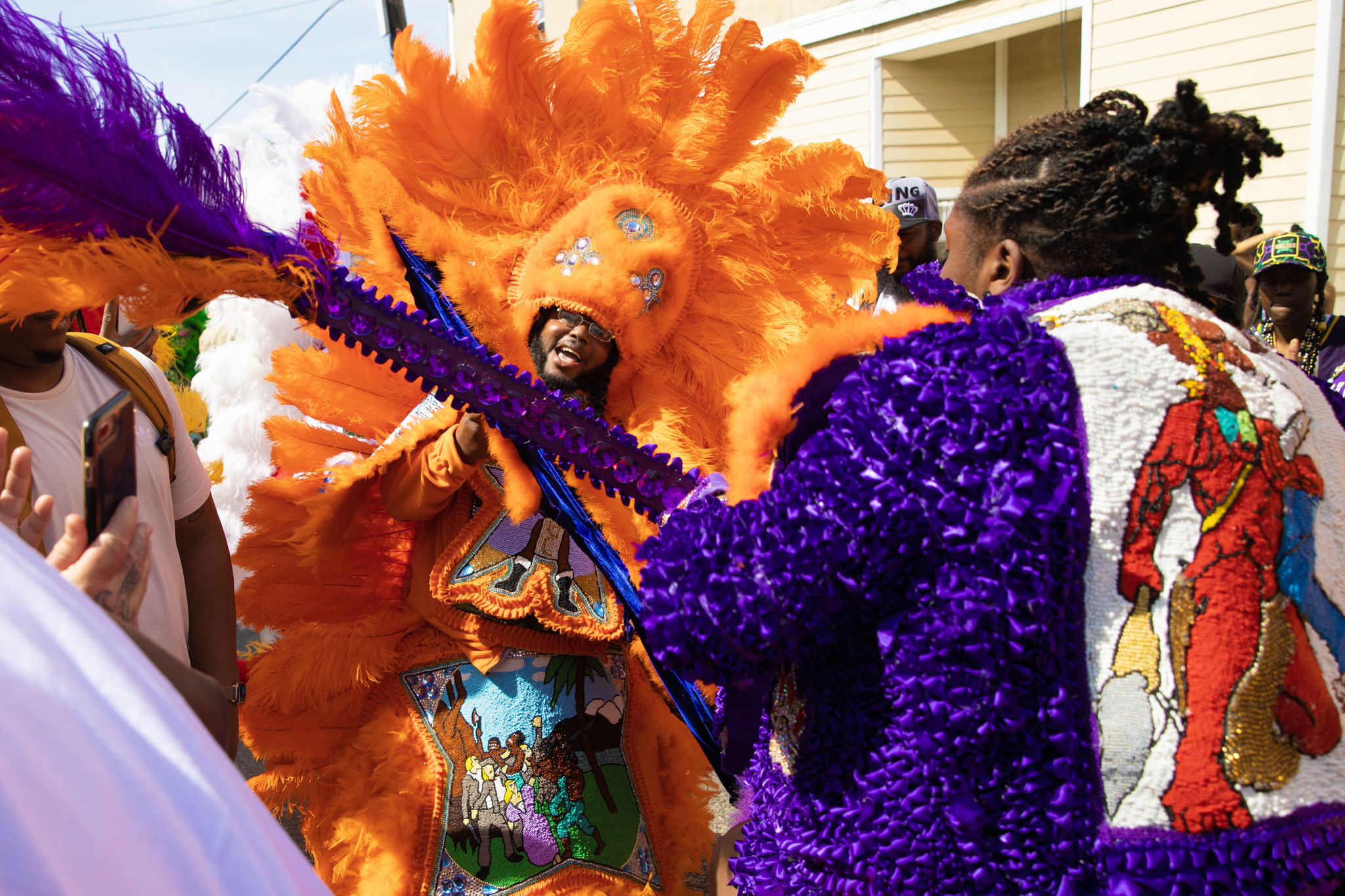 (Spy Boy Eric Gordon, left in orange, of the Golden Comanches, meets the Wild Magnolias on Second Street on Mardi Gras Day)
The so-called "Super Krewes" are the biggest parades with celebrity captains, 40-foot floats, and large crowds. The sidewalks are lined up 4 people deep. People camp out on the neutral ground, what y'all might call a median, for a place to barbecue, boil crawfish, drink & carry on.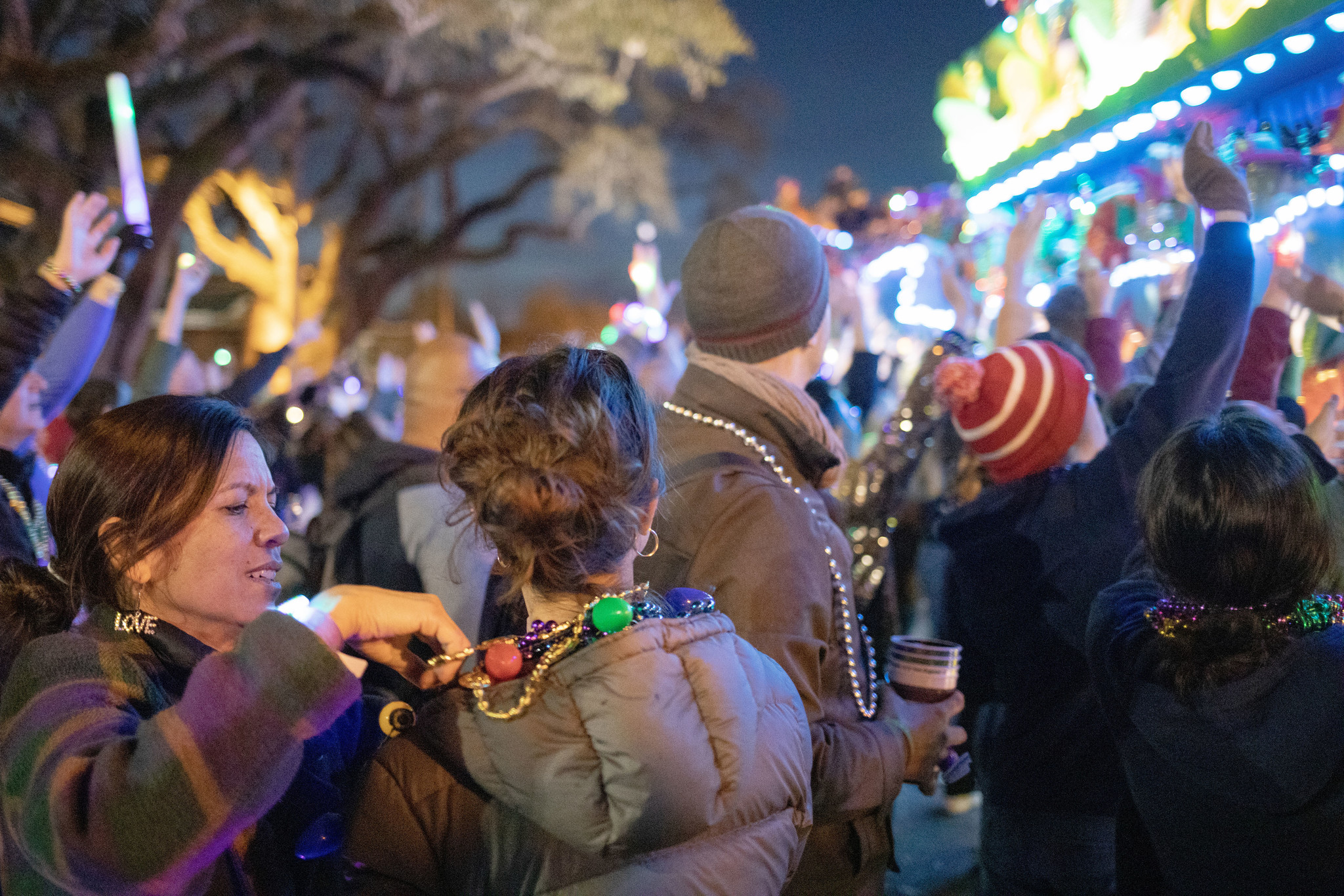 (Krewe of Endymion)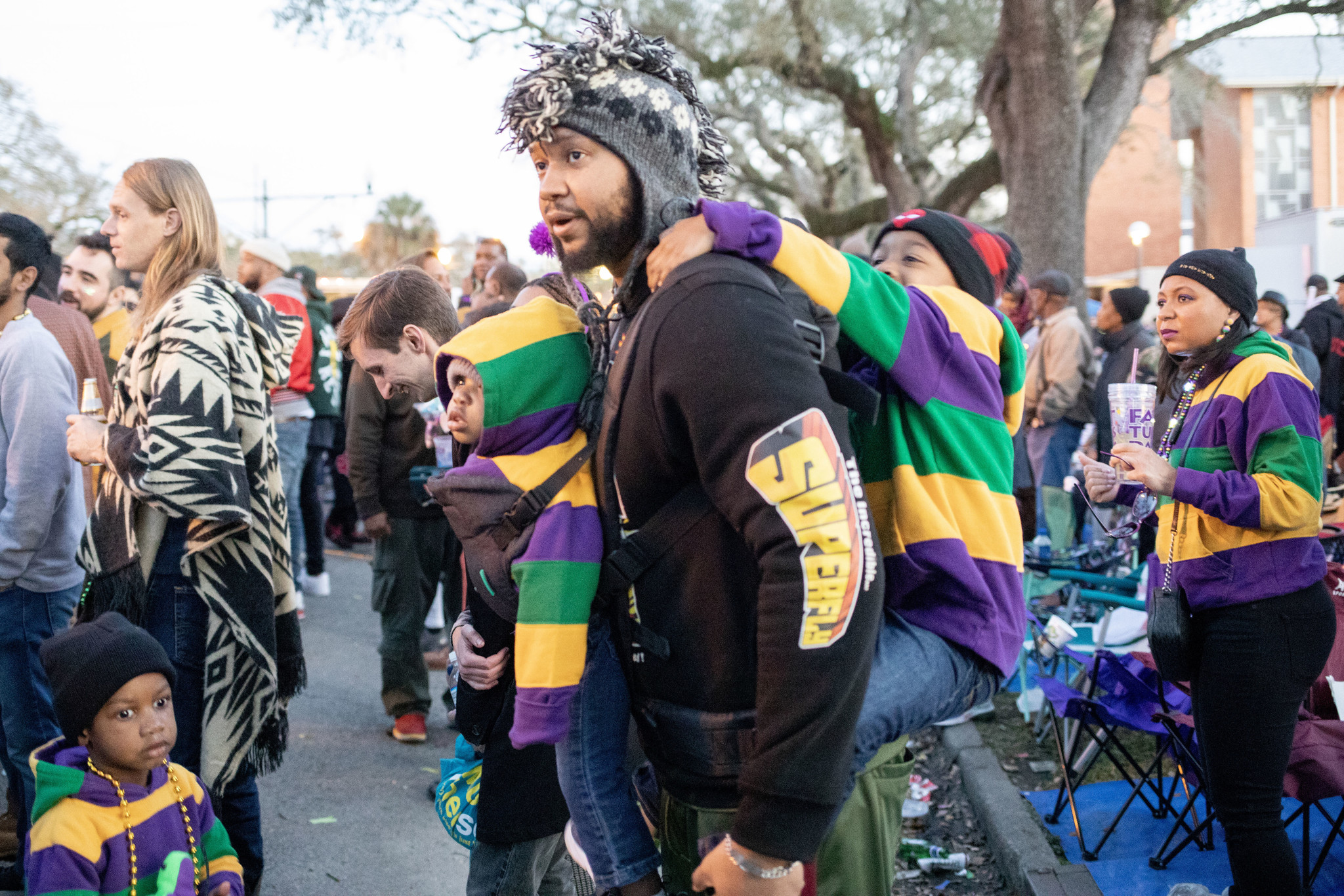 (Krewe of Endymion)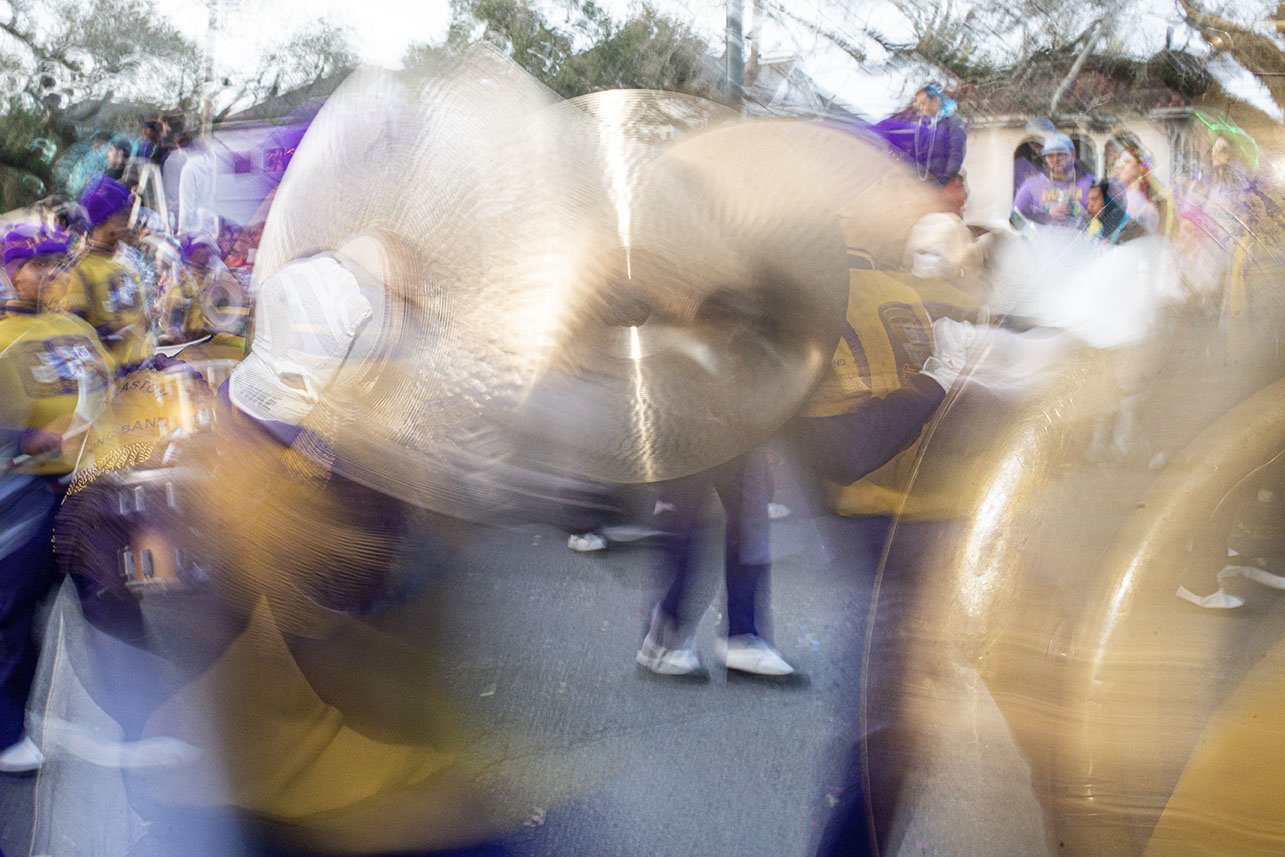 (Warren Easton High School Marching Band - Krewe of Endymion)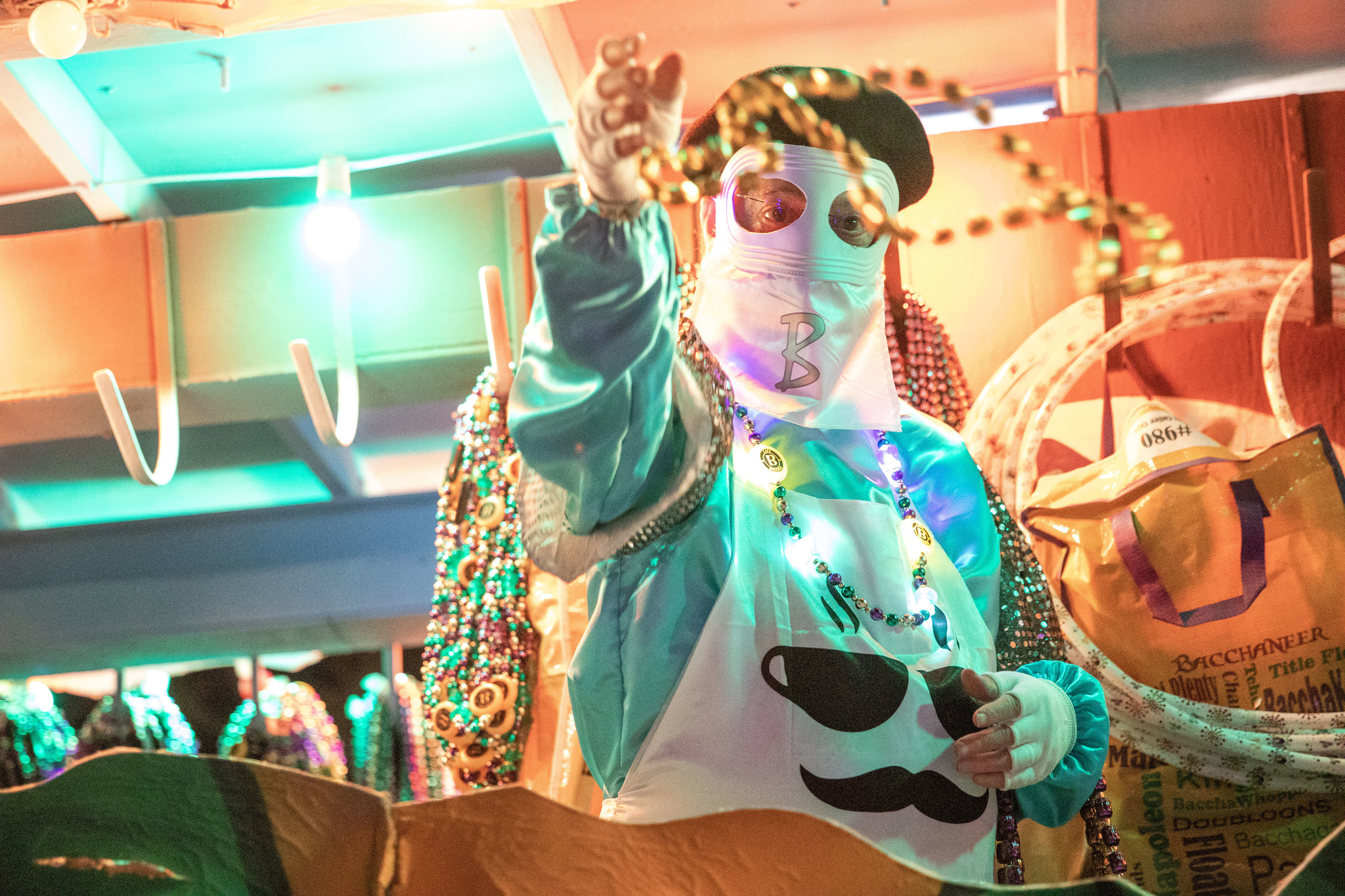 (Krewe of Bacchus)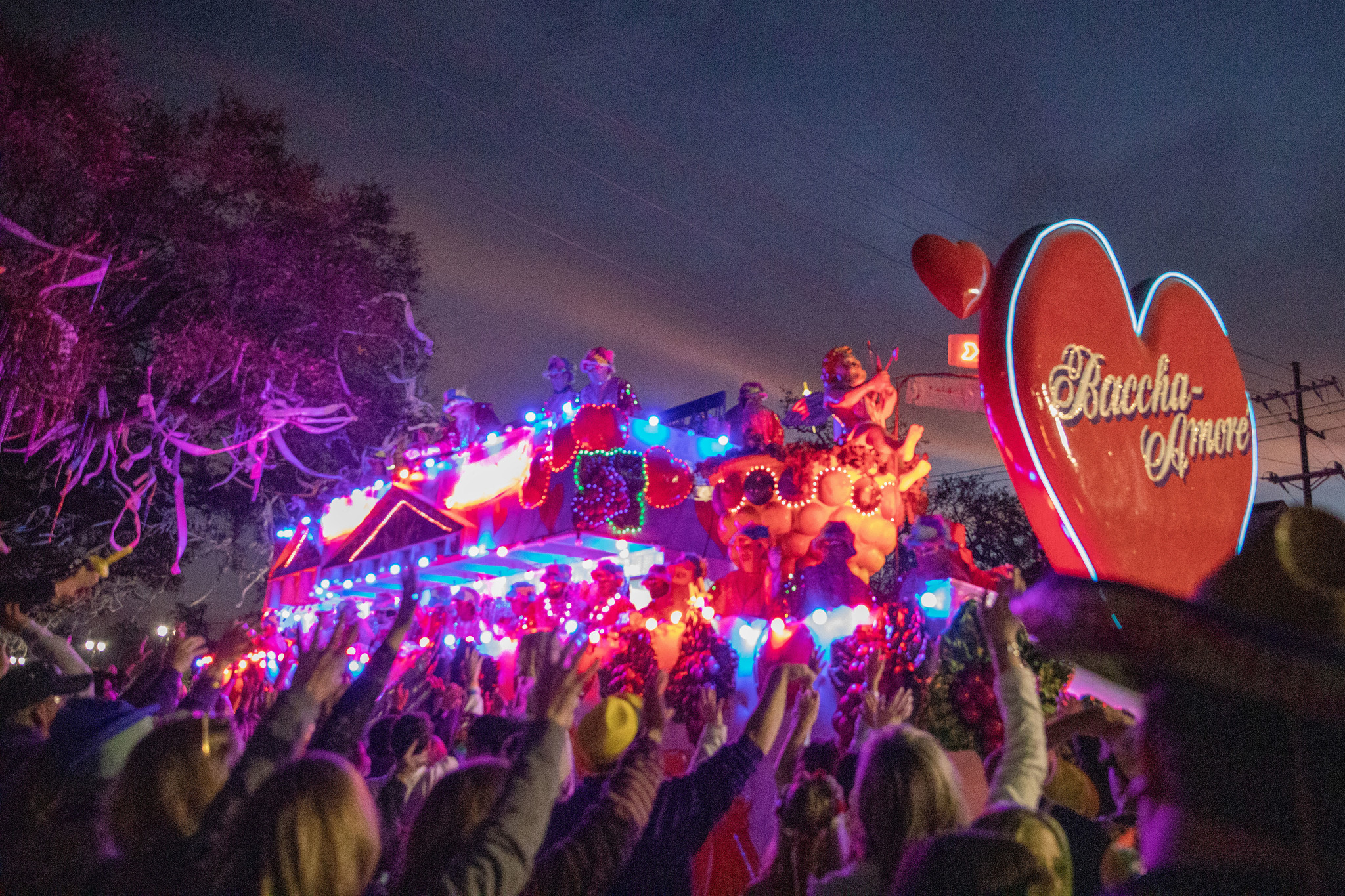 (Baccha-Amore float - Krewe of Bacchus)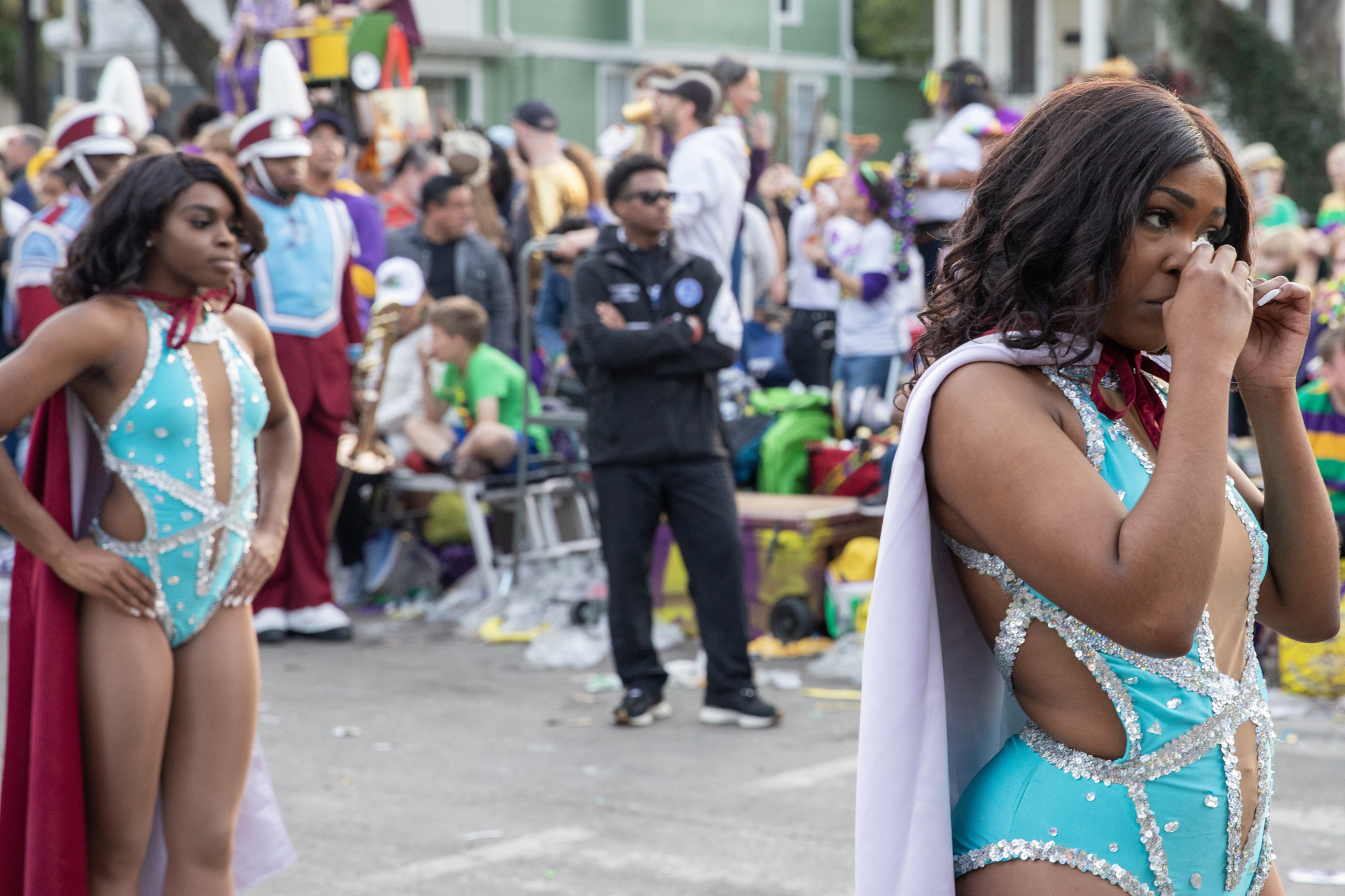 (Talladega College Marching Band - Krewe of Bacchus)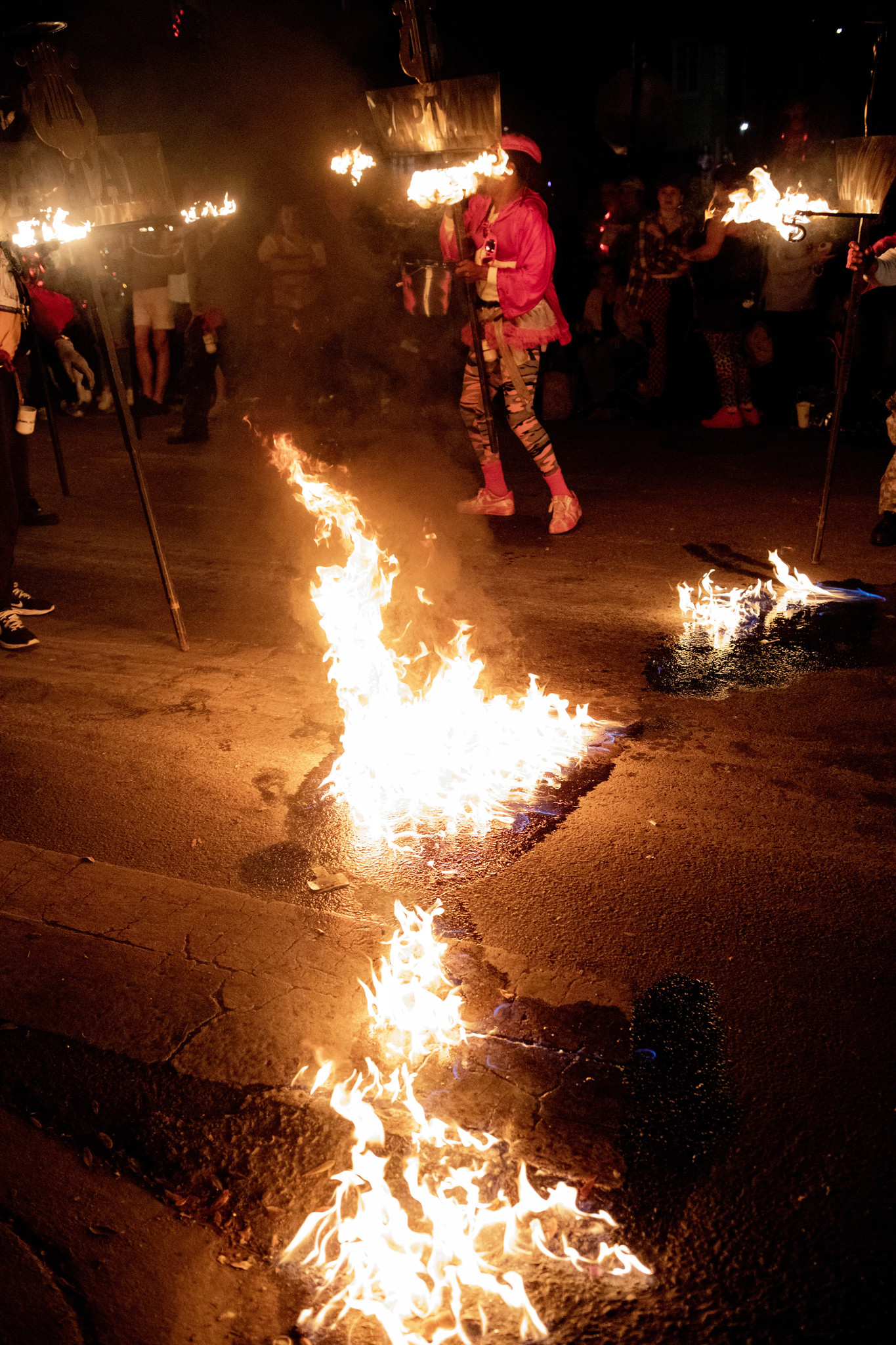 (You never know what may happen, the street may even catch on fire - Krewe of Orpheus)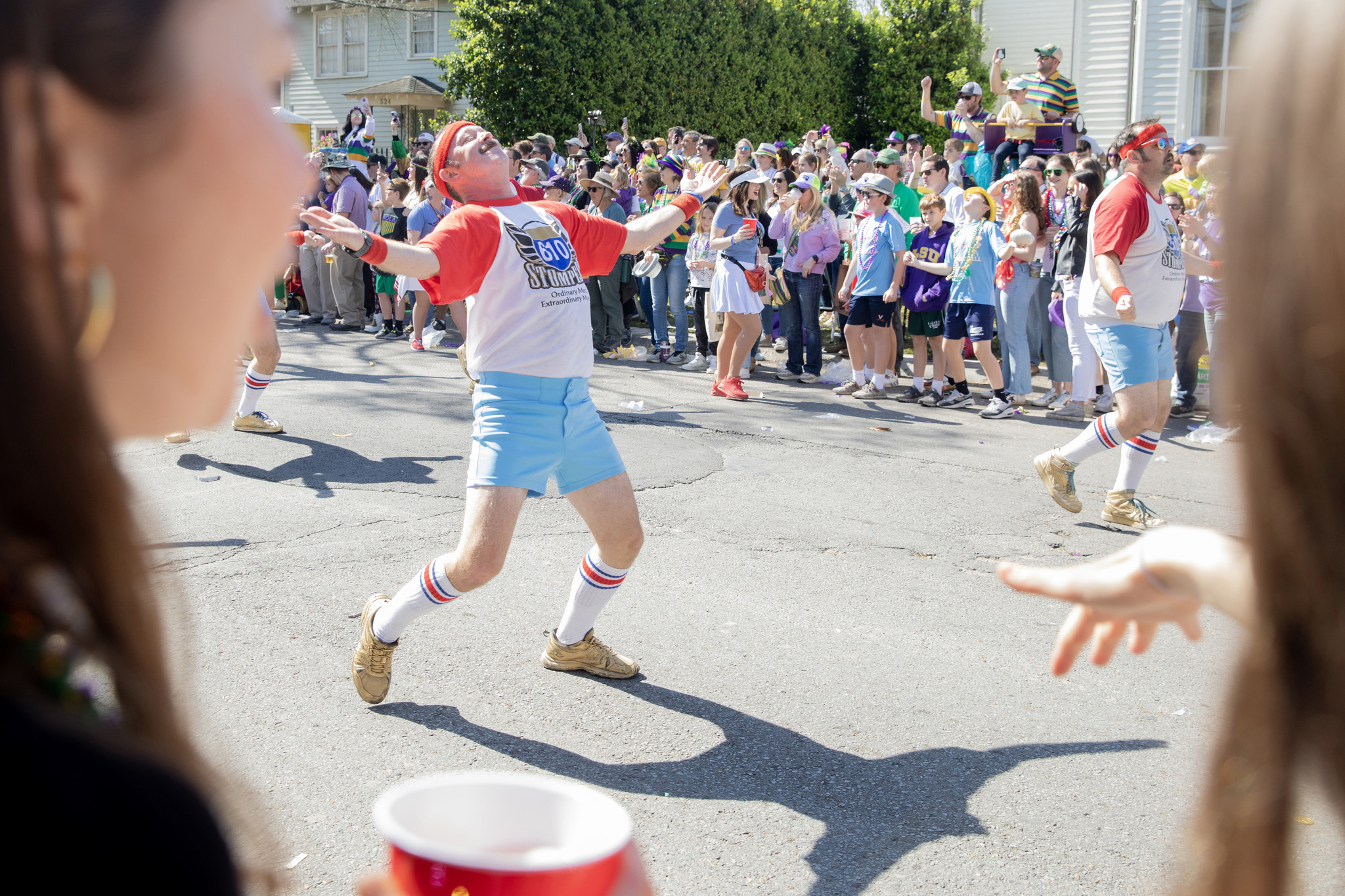 (610 Stompers, Krewe of Toth)
The communal celebration of Carnival, the one that happens at the street level, is the most joyous chaos. It's a community only intent on having fun. It's full of surprises. Expect the unexpected and revel in it.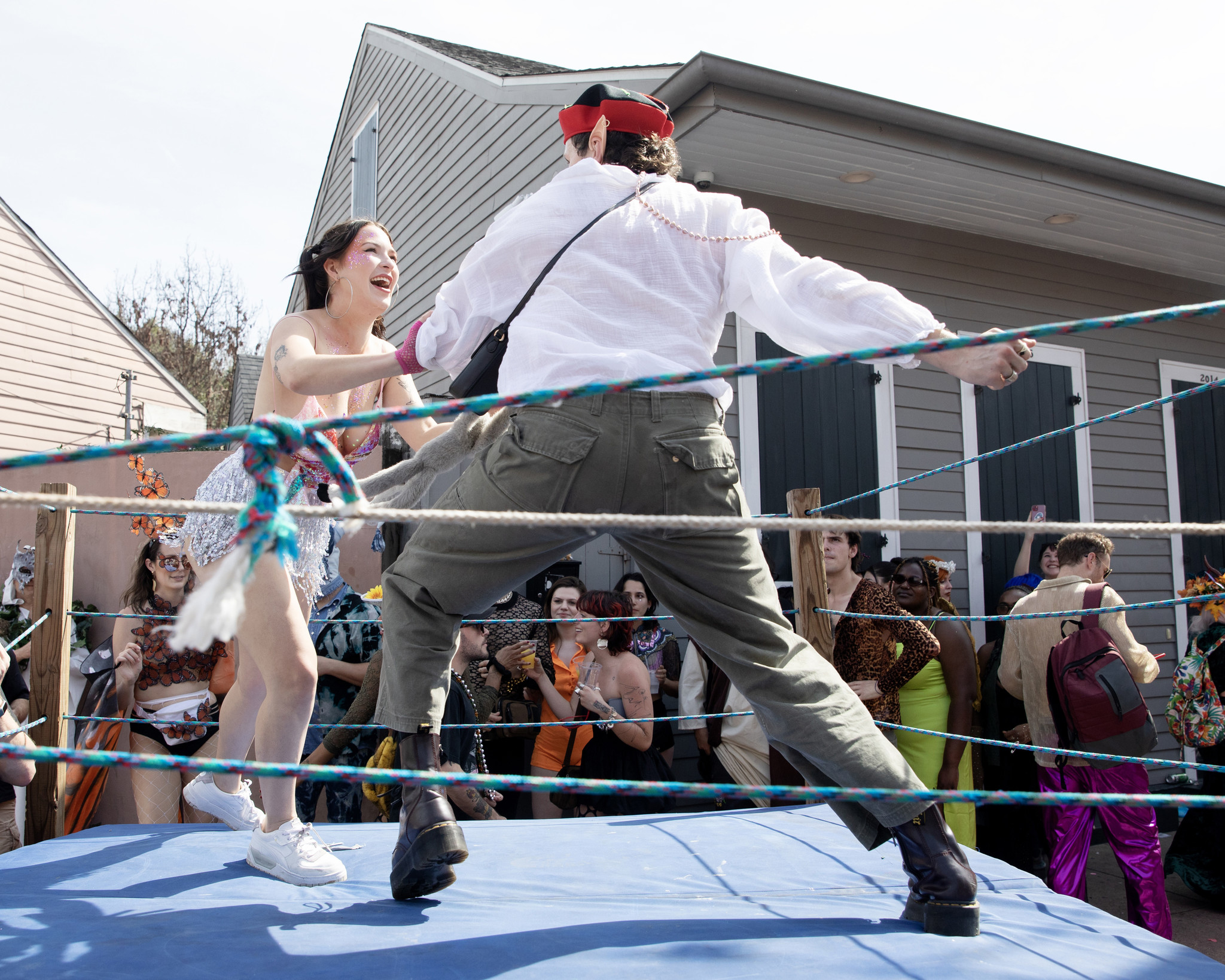 (You ever seen a wrestling mat on wheels where strangers theatrically fight one another? Yea, me either - Mardi Gras Day)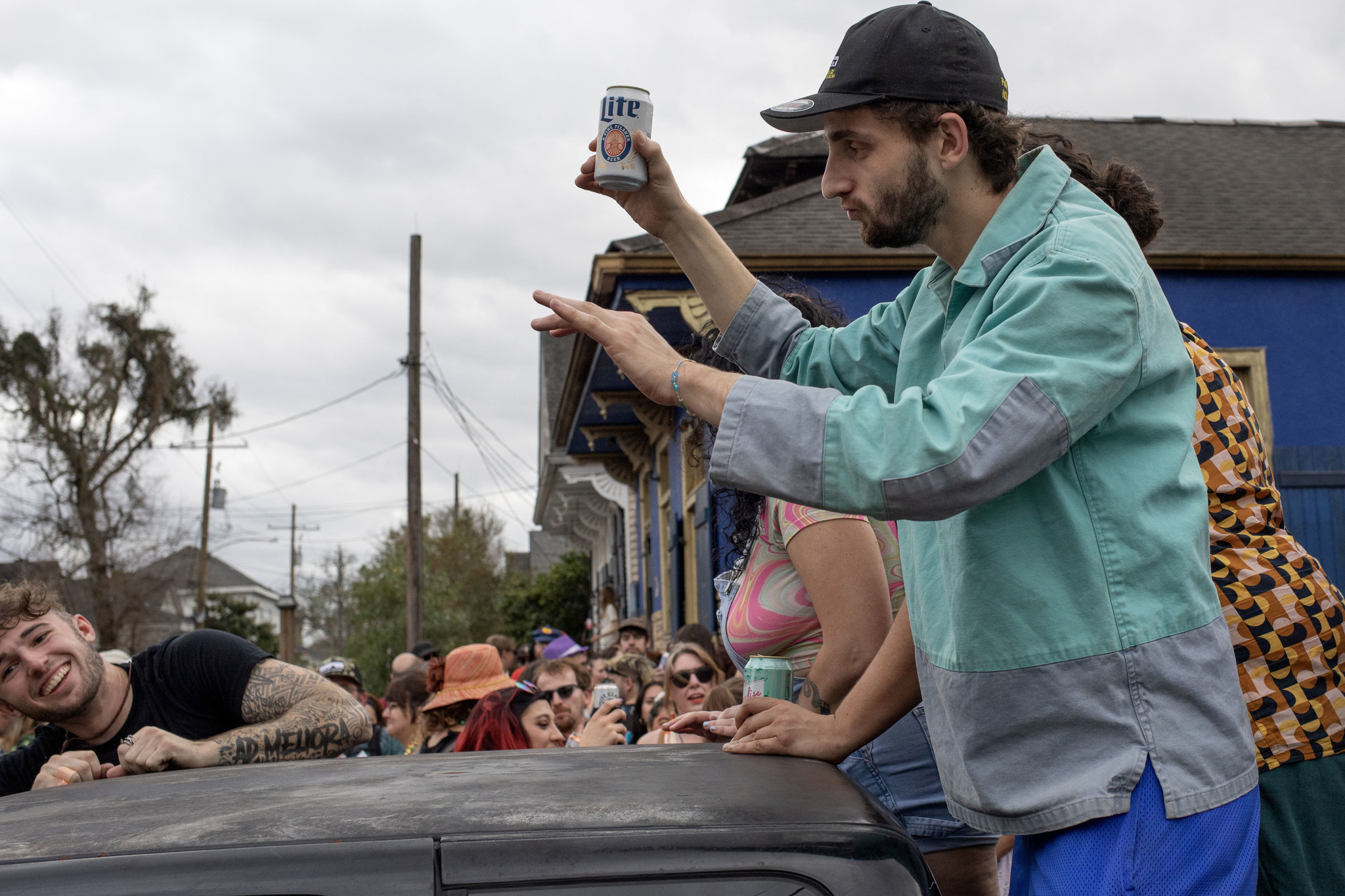 (Krewe of Dead Beans outside of Pal's Lounge - Lundi Gras)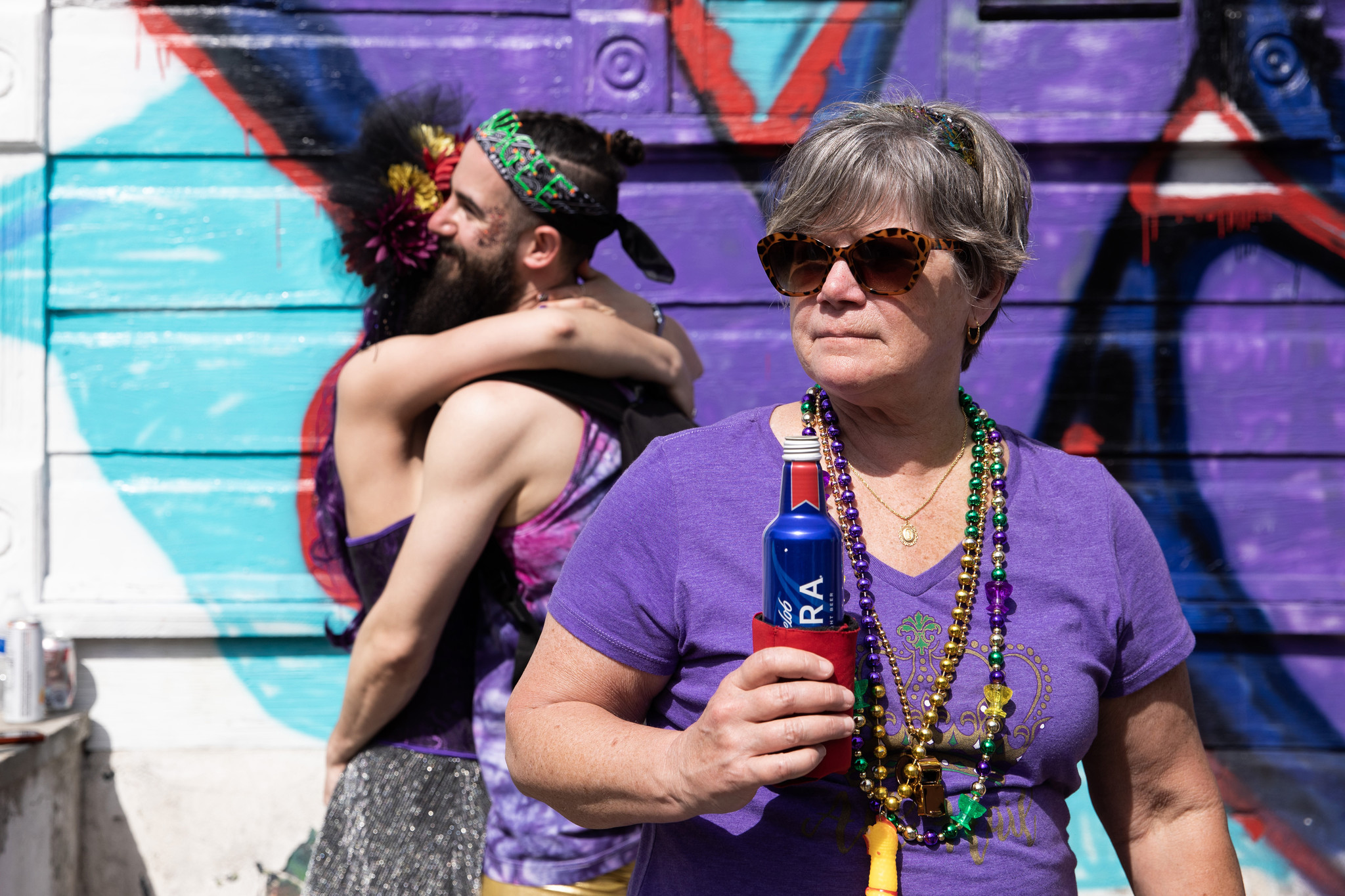 (Some people need a drink, others need a hug - Mardi Gras Day)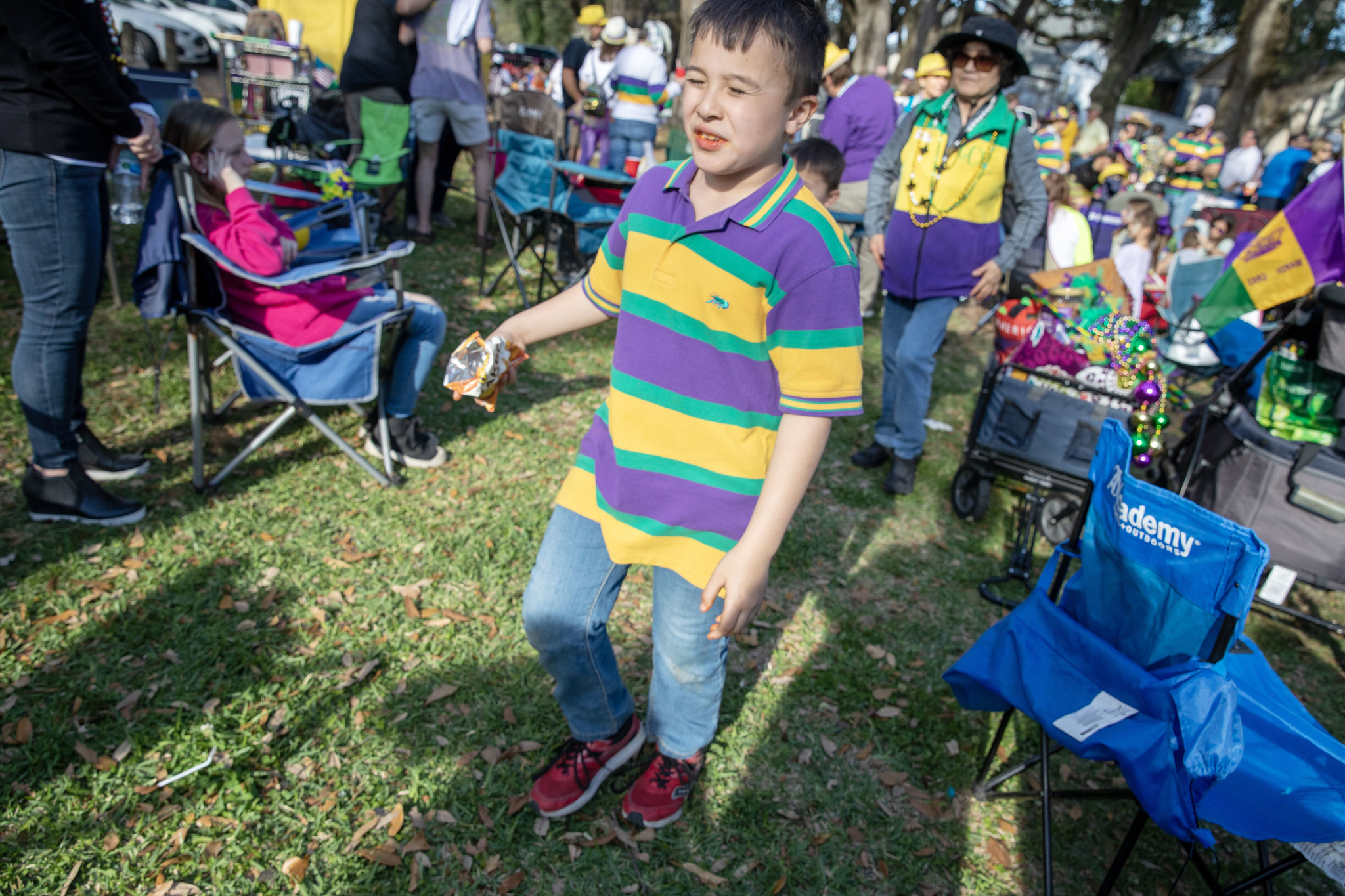 (Uptown Block Party, Audubon Park)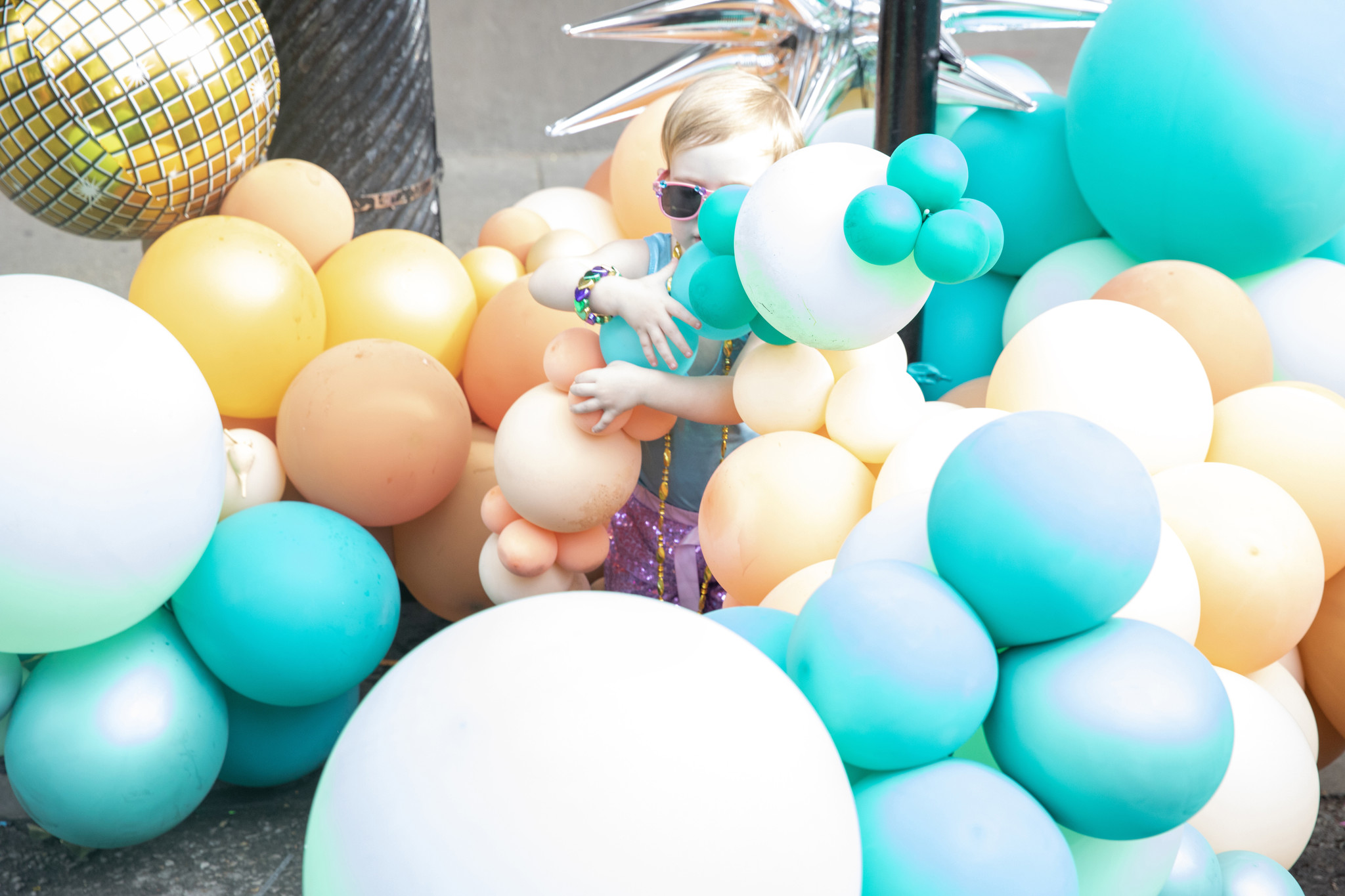 (Carnival is long, sometimes you need to find comfort where you can - Mardi Gras Day, Royal Street)
That's it until next year. For now, reality resumes.